Your Trusted Bluetooth Hearing Aid Supplier
More than 5 years manufacturing experience of bluetooth hearing aids
100% quality check for all bluetooth hearing aid
Chips designed by big manufacturers for great performance
Best quality ODM / OEM products and services to grow your business
Great deals and large distribution margins to boost your market share
We take 100% responsibility for all pre-sale and after-sale issues
Product sourced from factory: you get quick response to your queries
1-Year Manufacturer's Warranty: We guarantee 1-Year Warranty for hearing aids 
Your Best Bluetooth Hearing Aids Supplier and Manufacturer
Why AZ Hearing could be a Reliable Bluetooth Hearing Aid Factory
All Products Are 100% Inspected
We follow ISO regulations and FQC strictly inspects all hearing aids.
12 Month Factory Warranty
12 months manufacturer's warranty: Hearing aids from us enjoy 12 months warranty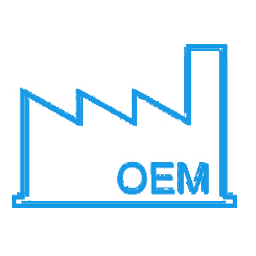 OEM/ODM Support
We are capable of ODM/OBM requirement, and we can design customized products with you.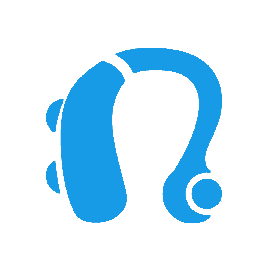 5+ Years Manufacturer Experience
AZ Hearing is the leading experienced hearing aid manufacturer in China.
Top Imported Components
Most of our hearing aids use chips from industrial leading brands.
Flexible Product solution
As the manufacturer we know better on the component and materials, we can provide partners with more solutions based on your expectation on product price.
Bluetooth Hearing Aid: Your Primier Choice of Hearing Aids
People's lifestyles are constantly changing and smartphones are playing an increasingly important role in our lives. Bluetooth makes it possible for hearing aids to be connected to mobile phones as well, and hearing aids are thus more intelligent and diverse.
What Benefits Could Be Brought by Bluetooth Hearing Aid?
You can adjust programs and volumes by cellphone or controller anywhere, no worry for embarrass during operating hearing aid.
With a Bluetooth connection, the hearing aids can be matched to the app and enable more features, including simple hearing test.
 What's even more surprising is that users can also optimize and customize the output settings of their hearing aids based on hearing test results, which is similar to how hearing aids are programmed based on the user's hearing loss.
Even with a Bluetooth chip added inside the hearing aid, we can keep the gain and output with limited space, the out-looking of hearing aid won't be influenced.
In the coming years, Bluetooth hearing aids will be one of our focus and we are looking forward to working with you to capture the Bluetooth hearing aid market.
Regarding Bluetooth hearing aids, we are updating our app and you are welcome to reach us for more details.
You may still have doubts about who we are and what can we do for you. When being asked what is best advantage of AZ hearing comparing with other suppliers, we would say: our people. We are proud to have a very experienced team both for manufacturing, inspection, and service.
We do our jobs standing on the shoes of our business partners, and users, keeping friendly and professional relationship with our distributors, we can have call conference anytime needed and every salesman is able to fly oversea and discuss with distributors, providing our best solution and be responsible to partners and buyers.
AZ is not just a partner to supply you hearing aid machine, we are open to share and discuss more business opportunity.  
If you're planning to purchase bluetooth hearing aid but not sure which supplier you should choose?
If you need a supplier who can help you with your after-sales issues over the long term?
You've come to the right place.
We are confident that we can meet your bluetooth hearing aid supply needs. Welcome to contact us for a quick quote today.  
Need A Hearing Aid Expert To Support Your Business?
Bluetooth Hearing Aid - The Ultimate Guide