Your Reliable BTE Hearing Aid Manufacturer
5+ years of BTE hearing aid manufacturing experience: AZ Hearing have rich experience in BTE hearing aid manufacturing
Top brands chip: AZ Hearing chips made by leading industrial supplier for better functionality and high-quality sound
ODM/OEM service provide: Outstanding ODM / OEM services to help you establish your business
100% responsible for before and after-sales issues: We will resolve your hearing aids issues timely.
Competitive prices and wide distribution margins to raise your market share with hearing aids
Direct supply from factory: we offer a quick and efficient response to your queries
12 months manufacturer's warranty: Hearing aids from us enjoy 12 months warranty
AZ Hearing can custom various types of BTE hearing aids based on your detailed requirement 
Your Best BTE Hearing Aid Supplier
Why AZ Hearing could be A Reliable BTE Hearing Aid Factory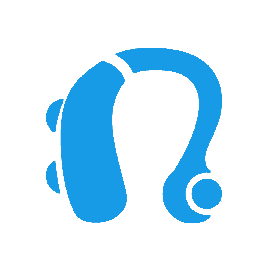 5 Years Manufacturer Experience
AZ Hearing is the leading experienced hearing aid manufacturer in China.
Rich Market Experience
We are open to sharing with you any info that might help you. We can do assistance starting from brand solution for you.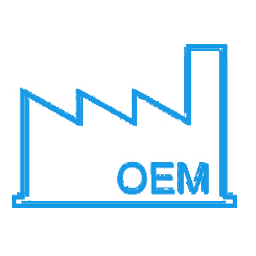 OEM/ODM Support
If you prefer to sell our products with your own brand in the market, we have rich experience, from laser print your logo on hearing aid body to a series of packaging design.
12 Month Factory Warranty
You will get 12 months warranty, don't be concerned for after-sales. Our oversea sales team are experienced to handle any cooperation problem.
Famous Brand Components.
Our advanced digital hearing aids use international brand components.
Experienced After-Service
AZ Hearing will be responsible for defective hearing devices caused by manufacturing defect.
BTE Hearing Aid: Your Primier Choice of Hearing Aids
BTE(Behind-the-Ear) hearing aids are one of the most common types in terms of wearing style.
AZ Hearing can custom various types of BTE hearing aids based on your detailed requirement. Whether you need the BTE hearing aids for wholesales or distribution, we can always satisfy your requirement.
Behind Ear models allow bigger size in which we can put bigger components to prove higher gain and output, comparing with those In-Ear models. You can find our BTE includes classical earhook model and open fit model.
Based on our experience working with partners, Middle East regions such as Iran, Oman, Jordan, and Turkey, Asian countries such as India and Malaysia as well as some South American countries, they have a greater preference for Classical BTE hearing aids.
While in North American and some European countries, the open-fit models seem to be more preferred by users.
Our behind the ear hearing aids have these features:
Smaller size
H & P trimmer (high frequency and output adjustment) for some digital models
Different circuit options, both analog and digital hearing aids
Preset programs, programming-free
Comfortable to wear, skin-friendly material
Different power ranges, compensate the hearing loss at a different level
Gain options are wide enough from 25dB to 75 dB
Better hearing on the mobile telephone
Superior sound clarity
When you are looking for a supplier of BTE Hearing Aids, maybe you will have these questions in your mind:
Why do the prices of BTE hearing amplifiers vary greatly from supplier to supplier, even product of the same appearance?
What's the retail price I should set to make sure I get max profit while not intimidating customer away?
Which vendor is right for me when I can easily reach dozens of hearing aid vendors on Alibaba?
If you have had or are having these questions, we are here to help.
Hearing aids are sound amplification electronics and healthcare products as well. They are closely related to people's health. You can't be more careful with your choice of suppliers.
AZ Hearing is a supplier that has been working in the field of BTE hearing amplifier for years, we have an experienced team who are in the hearing aid industry for over 10 years.
We concern a lot on quality and also care your market feedback. We are happy to discuss and share market trends with you, and work together for the hearing aid business.
We could share our info concerning the regulation on over the ear hearing aids or personal sound amplifiers, the difference between suppliers, the considerations for sourcing hearing aids from China, popular styles and pricing in the market, opportunities under the OTC Hearing Aid Act, how to reduce return rates for online sales, and more.
We welcome you to contact us to verify the quality of our products through samples. Let the product speak for itself.
Please leave us your contact information. The best price of the BTE hearing aids will be sent for you within 24 hours. 
Need A Hearing Aid Expert To Support Your Business?
Check Our Awesome BTE Hearing Aids
BTE Hearing Aid - The Ultimate Guide