Your Premium Digital Hearing Aid Manufacturer
Over 5 years of digital hearing aid manufacturing experience: We specialized in the digital hearing aid manufacturing for 5 years
12 months warranty time: AZ hearing provide 12 months warranty cover all digital hearing aids
Famous brands chips: Each sound amplifier from AZ Hearing using famous brand chips supply the best performance
AZ Hearing can custom various types of digital hearing amplifiers based on your detailed requirement
Pre-sale and after-sale service: Rich experience dealing with hearing aids issue and will provide the right solution for you
OEM/ODM Support: AZ Hearing can provide you with the custom OEM and ODM service to support your business.
Factory direct supply: You could get fast and effective communication and response.
A very wide products selection for you to choose 
Your Best Digital Hearing Aids Manufacturer and Supplier
Why AZ Hearing could be a Reliable Digital Hearing Aid Factory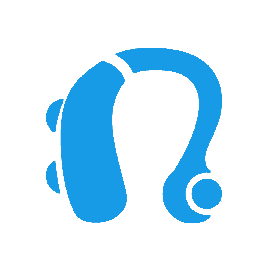 5+ Years Manufacturer Experience
AZ Hearing is the leading experienced hearing aid manufacturer in China.
All Products Are 100% Inspected
We follow ISO regulations and FQC strictly inspects all hearing aids.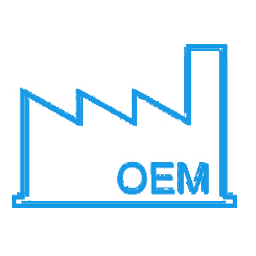 Customized Hearing Aids to Meet Your Market Needs
AZ Hearing offers optional program and output gain settings, and we have the ability to develop new products with you.
12 Month Factory Warranty
AZ Hearing provide 1 year warranty to all products manufactured by us.
Top Imported Components
Most of our hearing aids use chips from industrial leading brands.
Experienced After-Service
We have rich experience dealing with hearing aids issue. We could repair/refurbish/renewal defective hearing aids and then ship back to you.
Digital Hearing Aid: Your Primier Choice of Hearing Aids
Focusing on hearing aid manufacturing for more than 5 years, AZ Hearing could be your professional digital hearing aid manufacturer and supplier in China.  
AZ Hearing can custom various types of digital hearing aids based on your detailed requirement. Whether you need the hearing aids for wholesales or distribution, we can always satisfy your requirement.
Digital hearing aids have always been our core product. Compared to analog hearing aids, digital hearing aids are more intelligent and diverse in terms of sound processing.
AZ Hearing digital sound amplifiers are made from famous brands chips that will provide you with the best performance hearing devices.
The digital hearing devices manufactured by our company have the following features:
1. Affordable and Cost-effective: Cheaper than the conventional hearing aid price.
2. Better Listening Experience: Thanks to Adaptive Feedback Cancellation (AFC) technology, our digital hearing amplifiers have better feedback suppression.
3. Superior Sound Quality: With the advanced chip, the algorithm is designed for a clear, balanced sound.
4. Great Hearing Range: Revolutionary technology allows for greater sound range, from 300-5000Hz.
5. Better Conversation, Better Communication: Our digital hearing aids will help users to engage in conversations better.
6.Easy Mode Select: AZ Hearing digital ear machine for hearing generally have 3 or 4 programs, and the general settings are Normal Mode, Noise Reduction Mode, Telephone Mode, and Outdoor Mode (in no fixed order). The user can change the mode through the program switch button that is available on the hearing aid body. 
AZ Hearing is equipped with the industrial leading machine to manufacture and inspect the digital hearing amplifier, which reduces the refund rate and improve your clients' satisfaction and grows your business.
Our Puro helped a few distributors in the States make a huge breakthrough in e-commerce, selling 5000 units per month. 
As a factory specializing in digital sound amplifier manufacturing, we have helped many overseas customers with their supply issues, including partners come from the US, Canada, Mexico, India, Australia, Turkey and more.
AZ is not just a partner to supply you hearing aid machine, we are open to share and discuss more business opportunity.  
If you're planning to purchase digital hearing aid but not sure which supplier you should choose?
If you need a supplier who can help you with your after-sales issues over the long term?
You've come to the right place.
We are confident that we can meet your hearing aid supply needs. Welcome to contact us for a quick quote today.  
Need A Hearing Aid Expert To Support Your Business?
Check Our Awesome Digital Hearing Aids
Digital Hearing Aid - The Ultimate Guide
Chapter 1: What are Digital Hearing Aids?
Hearing aids are devices could amplify sounds and compensate people's hearing loss. Based on the chip/amplifier, hearing aids could be categorized as digital or analog hearing aids.
For digital hearing aids, the chip or DSP (Digital Signal Processor) is basically a tiny computer inside the device, which could handle digital signal per needs.
More specifically speaking, digital hearing aids could amplify desirable sound and filter unwanted noise in different environments. They are smart and can separate between noise, soft and loud sound.
In short, digital hearing aids offer many advanced capabilities and benefits that aren't possible with analog technology 
Chapter 2: How Digital Hearing Aids Work
For both analog and digital hearing aids, the key components of hearing aids are quite similar, the microphone, the amplifier/processer and the receivers.
For digital hearing aids, the work principle is like:
1. The Microphone collects sound and converts it to electrical signal
2. The DSP of digital hearing aid process and amplify the signal from the Microphone
3. The Receiver reconverts the processed electrical signal to sounds pickup up by our ears.
The Digital Signal Processor (DSP) function like a computer, which allows digital hearing aids transform sound waves into binary codes and then handle the digital codes.
The codes carry information about the volume and direction of the sound.
The processor not only to amplify sound, but also eliminate undesirable sound.
DSP has channels ranging from 2 to 16 or more. Each channel has unique sound processing capabilities, and can simultaneously process sound. 
Chapter 3: Advantages of Digital Hearing Aids
Since sound signal is converted like computer code for digital hearing aids, more flexible and accurate processing is available.
In terms of sound quality, digital hearing aids can help users to amplify the desired sound and filter out unwanted sounds. The digital hearing aids have a better performance on noise reduction and feedback suppression. 
3.2 Flexibility on programming and hearing fitting
Since not all sounds are amplified at the same level, digital hearing aids can compensate people's hearing loss more specifically. The greater flexibility in programming help with audiologist's fitting, matching each digital hearing aid with hearing loss individually. 
3.3 More combination with other technologies
In addition, digital hearing aids offer greater features with the combination of new things. For example, with a directional microphone, the user could focus more on the desired sound.
New technologies such as Bluetooth, rechargeability, remote fitting has also been applied in advanced digital hearing aids.
In the near future, digital hearing aids may become more intelligent, perhaps becoming wearable devices that are more relevant to people's health. 
Chapter 4: Digital vs Analog Hearing Aids
| | | |
| --- | --- | --- |
|   | Analog | Digital |
| Core component | amplifier | DSP(digital sound processor) |
| How it works | simply amplify all sounds at the same proportion | digitally process signel |
| Function | rather basic | Provides greater flexibility and functionality to make it the most configurable for individual users. |
| Popularity in the market | In some price-conscious markets, analog hearing aids dominate. | Most of the hearing aids currently sold in the United States are digital. |
| Prons | Affordable;Sounds are more "natural" | less feedback, better sound clarity, can be programmed with different environment settings. |
| Cons | can't hear clearly in noisy situation | higher price |
Analog devices use simple amplifiers that amplify sound equally.
Digital aids are more sophisticated. They use advanced chip or DSP which convert sound waves into digital signals. The chip analyzes signals and determines whether its voice or noise, and then filter out unwanted sounds. 
Analog hearing aids basically only makes the sound louder.
For digital hearing aids, multiple programs or memories can be stored and accessed using a push button or through a remote control. These programs optimize the hearing aids for different listening environments.
Besides, digital hearing aids could apply new tech like Bluetooth, and rechargeability, which means the function is more complete than analog hearing aids. 
Digital devices take sound and converts them into digital codes. Since digital hearing aids are more flexible on processing digital code, it could be better programmed and match with user's hearing loss.
Digital hearing aids have multiple functionalities. They are able to perform many tasks simultaneously improving the sound quality.
The noise filtering capability allows it to improve speech quality. Analog aids only amplify sound equally which means lots of noise can get to the user's ears. 
Feedback reduction capability sets digital hearing aids apart from analog aids.
Analog devices deliver loud sound to your ear without any cancellation. Digital aids detect and minimize feedback to avoid the troublesome whistling sound.
Overall, digital aids perform better than analog aids and could be made better in the future. analog hearing devices are more affordable choices. 
Chapter 5: Digital Hearing Aids Cost
Because the sound quality is much greater than with analog hearing aids, the digital hearing aid is costly.
They require advanced digital signal processors and technology in manufacture leading to high manufacturing cost. The high cost is well compensated with its extra features.
High-end digital hearing aid units will cost you about 3000$ with cheap ones going lower than $500.
Nowadays, many retailers source their products from China. This allows them to offer reasonably low-cost digital aids with good performance to households that can't afford the high prices. 
Chapter 6: How AZ Hearing Digital Hearing Aid Can Help Your Business
We focus on digital hearing aids because of their great performance compared to analog hearing amplifiers.
Manufacturing digital hearing aids for over 5 years, AZ Hearing can be your reliable manufacturer and supplier of digital hearing aids in China.
All our hearing aids are components are manufactured by leading cheap produces for enhanced performance and sound quality.
We can customize any type of digital hearing device according to your requirements. AZ Hearing can meet your needs whether it is for distribution or wholesale.
At AZ Hearing, we have the best manufacturing equipment and inspect all our hearing amplifiers. You can expect high satisfaction as you build your business. 
If you need digital hearing aids or hearing aids, please inquire now at AZ Hearing.
Our hearing experts will guide you through the whole process, from selecting, planning and ordering the most appropriate digital hearing amplifiers.
Good quality sound, multi-tasking, feedback cancellation, noise cancellation is what you will get if you choose to work with AZ Hearing.
AZ Hearing is a details-oriented, user-focused, committed and above all professional and experienced hearing aid expert. We provide 24/7 support whenever you need us.
Whether you are investing in new hearing devices, switching from analog devices, starting your business, we are ready to help you along the way with all you need.
We do whatever it takes to bring your dreams to reality. AZ Hearing offers you the best service throughout our partnership. Don't hesitate to call us or send us an inquiry about digital hearing aids.