Your Reliable ITE CIC Hearing Aid Manufacturer
5+ years of ITE CIC hearing aid manufacturing experience factory. 100% check all hearing aids produced by us.

Chips from leading industrial supplier to ensure sound quality and multi functionality

Reasonable price and big distribution margin to help you win market share

100% responsible when you encounter pre-sales and after-sales problem

Best quality ODM / OEM products and services to grow your business

Factory direct communication, fast response from us

1-Year Manufacturer's Warranty: We guarantee 1-Year Warranty for ITE CIC hearing aids
Your Best ITE CIC Supplier and Manufacturer
Why AZ Hearing could be a Reliable ITE CIC Hearing Aid Factory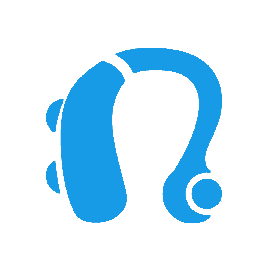 5+ Years Manufacturer Experience
AZ Hearing is the leading experienced hearing aid manufacturer in China.
12 Month Factory Warranty
12 months manufacturer's warranty: Hearing aids from us enjoy 12 months warranty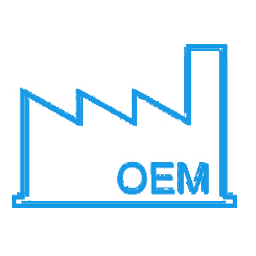 Customized Hearing Aids to Meet Your Market Needs
AZ Hearing offers optional program and output gain settings, and we have the ability to develop new products with you.
Famous Brands Components
Chips made by leading industrial supplier for better functionality and high-quality sound
All Products Are 100% Inspected
We follow ISO regulations and FQC strictly inspects all hearing aids.
Experienced After-Service
We have rich experience dealing with hearing aids issue. We could repair/refurbish/renewal defective hearing aids and then ship back to you.
ITE CIC Hearing Aid: Your Primier Choice of Hearing Aids
In-Ear model is preferred by users because of its more-hidden design comparing with Behind-Ear model. Sitting in the ear canal, ITE models can be fixed more stably, they are favored by more and more young generations and those who with mild-moderate hearing loss.
Many of our U.S. customers sell CIC on Shopify and Amazon. We've seen our distributor grows from monthly sales of 50 units to 4000 units now.
Distributors love ITE/CIC hearing aids manufactured by AZ Hearing in terms of following features:
Elegant design to be fixed in ear canal
Invisible, mini, and compact to attract your customer's eye
Perfect for mild-moderate hearing loss
Easy operations for users
Preset programmed modes for digital CIC
Rechargeable options
Better sound quality with lower background noise
A full set of cleaning accessories to lengthen CIC product lifetime
Our partners distribute analog, 2/4/6/8 channel hearing aids more.
In terms of analog CIC, it is a good basic market-entry product with simple design. You could reach us for free sample test.
One trend we would like to share with you is the popularity of rechargeable CIC. Before 2018, you'd hardly see these products in China, but now rechargeable CICs are thriving. Fashionable product is designed to be more like a wearable earbud, reducing the psychological burden for user's wearing of a hearing aid. Bluetooth's technology also allows for better interaction between hearing aids and smartphones as well. We're sure there are more changes and market opportunities for the rechargeable CIC
Our latest TS rechargeable CIC is a new star in the market, and we welcome you to test our samples.
AZ people have been dedicated in hearing aid industry for over 5 years. During the past 5 years, we've seen our distributors expand their traditional hearing aid business to online sales, we've seen our distributors grow from small company to industry well-known player. 
We are confident to be your good companion to start or develop business with Chinese supplier.
Reach us now, let's talk more for our bright cooperation future.
Need A Hearing Aid Expert To Support Your Business?
ITE CIC Hearing Aid - The Ultimate Guide