Your Reliable Rechargeable Hearing Aid Manufacturer
5 + years rechargeable hearing aids manufacturing experience

100 % quality testing of all our hearing aids

Chips from top industrial manufacturers for powerful, rich sound and functionality

Professional OEM / ODM service to help you expand your company

Direct factory supply: Quick and reliable communication

Fair price and high-profit margin for market share

We take 100% responsibility for all pre- and post-sale issues

12 months warranty: AZ Hearing make sure all analog hearing aid coved 12 months warranty time

Free rechargeable hearing aid solution&quotation: AZ Hearing gives all clients complete analog hearing amplifier solutions free of charge
Your Best Rechargeable Hearing Aid Supplier and Manufacturer
Why AZ Hearing could be a Trusted Rechargeable Hearing Aid Factory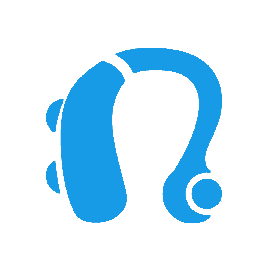 5+ Years Manufacturer Experience
AZ Hearing is the leading experienced hearing aid manufacturer in China.
Several Rounds of Rechargeability Test
You can rest assured on our rechargeable products, before our products delivered, we internally will do charging and discharging test to approve battery function.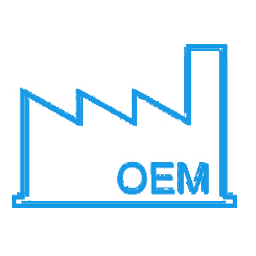 OEM/ODM Labelling Services
Rechargeable hearing aid both of Behind-ear or In-ear, are starting to occupy the market. We offer flexible OEM/ODM to support your brand.
12 Month Factory Warranty
AZ Hearing provide 1 year warranty to all products manufactured by us.
Mature Rechargeable Technology
Recharging technology was already existing in the hearing aid market a few years ago and our mature technology could ensure the quality.
Quick After-Sales Support
As always, AZ people are here to respond your questions efficiently. We stand with our distributors together to fix the problem you may meet.
Rechargeable Hearing Aid: Your Primier Choice of Hearing Aids
AZ Hearing can custom all sorts of rechargeable hearing aids based on your detailed requirement. Whether you need the rechargeable hearing aids for wholesales or distribution, we can always meet your requirement.
To buy and replace traditional battery brings trouble to the users. The coming of rechargeable battery can be a big convenience for those who are tired of buying battery time and time again.
Rechargeable hearing aids draw people's attention in USA Triple A (American Academy of Audiology) conference back in 2016. After years of recharging technology development, rechargeable hearing aid both of Behind-ear or In-ear, are gaining popularity in the market.
Based on our experience, rechargeable open fit & CIC is favored by US customer particularly. One partner from the USA promote our rechargeable CIC heavily in the market and win great success in sales. Other countries like Mexico, Ukraine, South Korea are also bringing this concept to the market.
We highly suggest you try to integrate rechargeable hearing aids into product line based on following reasons:
 More user-friendly, no need to replace the battery
 More Eco-friendly, rechargeable battery has long lifetime
 BTE or ITE or CIC, we have different designs.
Functional charging case. Users can use our charging case as storage case for the product, they can bring the case anywhere with them.
 Our battery comes from industrial leading brands thus quality is assured.
AZ Hearing is willing to grow hearing aid business with distributors like you, we support partners by accepting small order quantity with the same warranty and service. We help partners start from website building, market analysis, to product selecting and so on.
AZ is not just a supplier of hearing aid. If you feel our rechargeable/non-rechargeable hearing aids could not meet your needs, we do other resource searching for our partners. Thinking of the great supply chain of China, we can always more easily to help our client create some business opportunity.
To ensure we have face-face communications, our people travel to visit our foreign partners every year, we believe it's necessary and responsible as a supplier to do so.
We are sincerely expecting to get any sales feedback of our rechargeable product, and we welcome your sample test. 
We are confident that we can meet your rechargeable hearing aid supply needs. Welcome to contact us for a quick quote today.  
Need A Hearing Aid Expert To Support Your Business?
Rechargeable Hearing Aid - The Ultimate Guide