Your Reliable Open Fit Hearing Aid Supplier
5 + years of experience in open fit hearing aid manufacturing
100 % accuracy and tested hearing aids
Chips made by leading industrial supplier for better functionality and high-quality sound
100% responsible for before and after-sales issues
Excellent ODM/OEM services to help you develop your company
Direct supply from factory: we offer a quick and efficient response to your queries
Friendly prices and big distribution margins to build your market share
12 months manufacturer warranty: All AZ Hearing Hearing aids have 12 months cover
Your Best Open Fit Hearing Aids Supplier and Manufacturer
Why AZ Hearing could be a Reliable Open Fit Hearing Aid Factory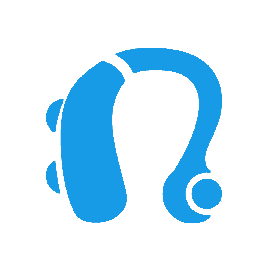 5+ Years Manufacturer Experience
AZ Hearing is the leading experienced hearing aid manufacturer in China.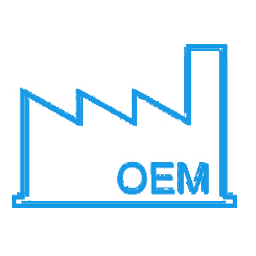 Flexible OEM/ODM Support
You can have your own brand name engraved on hearing aids body to customized packaging, we are ready to help.
Return/Repair/Refurbishment
Don't worry, we are here for long-term cooperation and we will handle your after-sales problems.
All Products Are 100% Inspected
We follow ISO regulations and FQC strictly inspects all hearing aids.
LOW MOQ
You can get a to lower minimum order quantity requirement, we support small order acceptable to grow business with our partners.
Free Quote with Quick Response
You can find us 24hours to respond your inquiry
Open Fit Hearing Aid: Your Primier Choice of Hearing Aids
Based on your detailed requirement, AZ Hearing can custom all sorts of open fit hearing aids. Whether you need the open fit hearing aids for wholesales or distribution, we can always meet your requirement.
Open fit hearing aids are a variation of behind the ear hearing aids with thin tubes. This style keeps the ear canal very open, thus allowing low frequency sounds to naturally enter the ear and amplify high frequency sounds through hearing aids.
Compare with ear hook model, open fit hearing aids are more invisible.
You will find open fit bte hearing aids produced by AZ Hearing has the following characteristics:
Natural Sound Output
Less ear-blocking effect
Lighter weight, less burden on ears
Exquisite and compact appearance for your online sales
Easier to wear, users could immediately use it as get they the open fit hearing aids
More discreet, less embarrassing for the user to wear
More suitable for users with mild and moderate hearing loss
The global market is more challenging, to win from hundreds of brands is not easy. We want to stand with you and help you in our specialized field of open fit sound amplifiers.
If you plan to sell with our brand directly, we don't have MOQ restriction. You could test our hearing aid quality through trial order.
If you need labelling OEM service with your own packaging solution, our marketing team will work with you and provide the necessary support.
In terms of after-sales, if your company couldn't repair locally, you can send us hearing aids in bulk and our factory will repair or renew those devices…
The above two (OEM and after-sales service) are just a part of the support we provide to our partners. We will also support you in terms of price and delivery.
If you haven't worked with us before, give us a try. We will prove to you our quality and our value as a trustworthy manufacturer and supplier.
Please do not hesitate to contact AZ Hearing support to get your open fit hearing aid solutions. 
Need A Hearing Aid Expert To Support Your Business?
Check Our Awesome Open Fit Hearing Aids
Open Fit Hearing Aid - The Ultimate Guide
Chapter 1: What is Open-Fit Hearing Aid?
1.1 Wear Type of Hearing Aids
Hearing aids help people to listen and interact with others. They are devices that enhance hearing and speech comprehension by making sounds louder. It allows people with hearing challenges to hear more in noisy and quiet environments.
Hearing aids are categorized based on wear style into:
BTE- Behind the ear
ITC – In the ear canal
ITE – In the ear
IIC – Invisible in the ear canal
CIC – Complete in the ear canal
BW- Body worn
According to the location of the receiver or the speaker, behind ear hearing aids can be further classified into: behind the ear (BTE), open-fit, and receiver in canal (RIC). 
Behind the Ear (BTE) aids rests behind the ear or hooks over the top of the outer ear. It has a tube that links the device to a custom earpiece or earmold in the ear canal.
BTE aids can be used with an earmold and come in various colors and designs.
Most parts of the aid are in a tinny plastic casing that sits behind the ear; the case is linked through a clear tubing to an earmold.
These hearing aids can contain extra controls, power, and features compared to custom models.
The BTE device is also durable, easy to clean and maintain. 
1.3 Open Fit Hearing Aids
An open-fit earring aid is a type of behind the ear hearing aid. It fits perfectly behind the ear and has a tiny tube inserted into the ear canal which holds it open.
Open-fit hearing aids are popular than standard behind-the-ear hearing aids since they are slightly smaller. 
1.4 Receiver in The Canal (RIC) / Receiver in The Ear (RITE)
RIC is short for "receiver-in-the-canal", the speaker of the hearing aid is placed inside the ear canal, and thin electrical wires replace the acoustic tube of the Open Fit Hearing aid.
RICs are smaller than normal sized BTE models. It has 3 main components: the earpiece, the wire-earpiece, and the case.
Both the amplifier and the microphone are placed in a box behind the ear while the earpiece is placed right into the ear canal. 
Chapter 2: How Does an Open-Fit Hearing Aid
The hearing aid consists of 3 basic parts: microphone, amplifier/chip and the speaker/ receiver.
The microphone receives the sound and converts it into electrical signals that it conveys to the amplifier.
The amplifier that improves the signal strength and relays the signals through the speaker to the ear.
For open fit hearing aid, the sound is conducted through a tiny tube inserted into the ear canal.
It is designed to keep the ear canal open, which allows low-frequency sounds to easily enter and be amplified to produce high-frequency sound.
Furthermore, the ear canal is left open, users could hear more natural sounds. 
Chapter 3: The Benefits of Open-Fit Hearing Aids
Open fit hearing aids are good for mild to moderate high frequency hearing loss.
The difference between them and other devices is that the voice sounds more natural, less plugged-up feeling.
Other advantages of this device are:
Small and discreet: less visible unlike traditional hearing aids; that means reduced embarrassment.
Less occlusion effect: It eliminates the feeling of speaking into a barrel.
Comfortable, light weight
Since open fit hearing aids have above advantages, they are welcomed by users.
For distributors sell online, Open fit hearing aids are worth considering because they are much more discreet and attract user's eyes easily.
Chapter 4: The Drawbacks of Open-Fit Hearing Aids
Open fit hearing aids come with disadvantages for severe hearing loss clients.
High amplification causes feedback noise
Since the size is small, it can be challenging to operate to some old users with finger dexterity problem.
Open fit hearing aids use A321 & A13 zinc-air batteries more, smaller battery capacity require frequent charging or changing.
Wax in tube might build up
Apart from these drawbacks, open-fit hearing aids are suitable for most users. You could choose different hearing aid types based on your market and customer needs. 
Chapter 5: The Cost of Open-Fit Hearing Aids
Hearing aids are expensive. High-quality hearing aid from famous brands currently cost roughly $3000 on the market. An average American can hardly afford the costly hearing aids that can be twice their monthly income. 
However, hearing aids made in China are much cheaper than from most countries. Our hearing aids give you impressive profit margins for the success of your business.
Chapter 6: Why AZ Hearing Can Be Your Reliable Open-Fit Hearing Aid Partner?
AZ Hearing is the embodiment of all you need from a supplier. The manufacturer is an industry leader in open hearing aid OEM.
Quality is the cornerstone of our success in 5+ years of manufacturing. We have gained experience and are perfect in the small details which make a difference.
We at AZ Hearing are committed to supplying high-quality products to our OEM customers.
We stand out in all aspects of: 
We are not going to let you down. Our strong cash flow enables us to deliver exactly what you require.
At AZ Hearing we consistently offer quality hearing aids and we have expertise in manufacturing all hearing aid types.
We use the new equipment and advanced technologies to produce the safest open fit hearing aids.
We supply the best devices in the industry made with the latest technology; Bluetooth support and rechargeability. 
Claro is our newest make of a rechargeable open fit hearing aid. It uses an excellent recharging technology that improves its charging time and battery life.
The device automatically turns on when you remove from the case and automatically trunks off when put back into the case.
It has green and blue lights that show the charging status. Blue means it's still charging and green means it's fully charged.
Sound is enhanced by the hearing aid's dual microphone. Plus the 3 adjustable noise reduction, quietness and outdoor settings.
We design the device with a 4-channel digital chip for better sound processing and low battery reminder.
Generally, Claro is a great choice for a rechargeable open fit model. 
Bell is a type of open fit hearing aid that uses Bluetooth. That means you can control the device using a remote.
It has a simple design featuring one button that allows many controls. This allows you to switch to a telephone program and connect to your phone.
Bell uses a 4-channel chip and has excellent sound quality. When users use Bell for music or make phone calls, they could tell that Bell's sound quality is different from other products.
The elegant model is ideal for users with mild-middle hearing loss. It offers excellent performance and is the perfect fit for high-end hearing aid distribution. 
Puro is one of our top open-fit hearing aids. It uses a 4-channel digital chip, and 12-band adjustment with Automatic Frequency Control (AFC) and Wide Dynamic Range Compression (WDRC).
The hearing aid provides an excellent sound quality with only 1% distortion.
Its technology allows it to automatically restore your settings when turned on. This allows users to easily use the device with no repetitive adjustments.
Puro is highly favored by distributors due to its incredible design and stellar performance. 
These 3 open fit hearing aids are some of the latest assistive listening devices. They are smaller, discreet, and with high performance.
It will benefit your clients with mild to moderate hearing loss. But we can also customize our open fit hearing aids to suit your requirements.
If you want to know more about the open fit hearing amplifier, please do not hesitate to contact our support team. 
Being the top manufacturer of open-fit hearing aids, AZ Hearing provides excellent hearing aids for your needs.
All our hearing aids are cost-effective  for your business.
For over 5 years, we have developed and supplied several countries with thousands of high-end hearing aids.
Reasonable price and big distribution margin to help you win market share 
AZ Hearing delivers on time and is quick to answer your queries. We can help you decide which devices are best suited for your clients.
Our goal is to make your business valuable to the eyes of your customers. We strive to provide quality open fit hearing aids at affordable prices and offer the best service possible. 
At AZ Hearing, we develop our hearing aids to deal with your most challenging hearing problems. Our hearing aids are outstanding.
We are dedicated to providing our clients with solutions to their hearing aid needs using the best technology and a team of specialist developers.
AZ Hearing is available 24/7, and we're ready to provide all the help you need.
If you're ready to order supplies or still unsure, we'll provide you with advice to make the right choice.
We have a range of listening devices, and we can tailor them to match your preference.
As the leading manufacturer of high-quality hearing aids in China, we offer long-lasting products and lifetime customer service.
We 're there for you and ready to help you grow your hearing aids business.
Our AZ Hearing sales team will help you find out more about our open fit hearing aids.