Your Reliable Hearing Aid Manufacturer in China
5+ years of hearing aid manufacturing experience. 100% quality inspect all hearing aids provided by us
12 months warranty: Each hearing aid manufactured by AZ Hearing covered 12 months warranty
Chips from leading industrial supplier to ensure sound quality and multi functionality
AZ Hearing can custom all types of hearing aids based on your detailed requirement. 
100% responsible when you encounter pre-sales and after-sales problem
Professional OEM/ODM service provided to help you grow your business
Factory direct supply: You could get fast and effective communication and response.
Reasonable price and big distribution margin to help you win market share
No matter you are looking for non-rechargeable/ rechargeable, Bluetooth BTE, ITE, CIC, or open fit hearing aids, we have great options for you 
Your Best Hearing Aids Supplier and Manufacturer
Why AZ Hearing could be a Reliable Hearing Aid Factory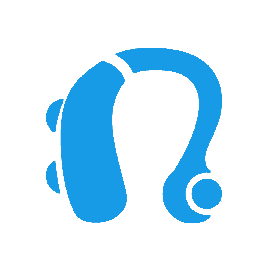 5+ Years Manufacturer Experience
AZ Hearing is the professional experienced hearing aid manufacturer in China.
Famous Brands Components
Most of our hearing aids use chips from industrial leading brands.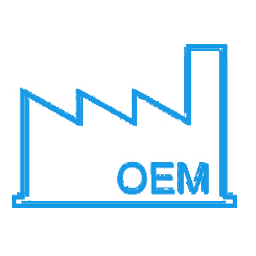 Custom ODM/OEM to Meet Your Market Needs
Professional OEM / ODM service to help you expand your business.
12 Month Factory Warranty
Hearing aids from AZ Hearing enjoy 12 months warranty.
All Products Are 100% Inspected
We follow ISO regulations and FQC strictly inspects all hearing aids.
Experienced After-Service
We have rich experience dealing with hearing aids issue. We could repair/refurbish/renewal defective hearing aids and then ship back to you.
Your Premier Hearing Aid Manufacturer and Factory
AZ Hearing is a professional hearing aid supplier with more than 5 years of experience in the field of hearing care.
AZ Hearing can custom all types of hearing aids based on your detailed requirement. Whether you need the hearing aids for wholesales or distribution, we can always satisfy your requirement
We have a complete production line, and our products covering Analog Hearing Aids, Digital Hearing Aids, Rechargeable Hearing Aids and Bluetooth Hearing Aids.
All of our hearing aids chips are from leading industrial brands which will ensure the performance.
We manufacture high quality BTE Hearing Aids, Open Fit Hearing Aids, ITE/ CIC Hearing Aids with the following advantages.
High-Performance DSP Hearing Aid:The chip is the key in a hearing aid. A good chip delivers good sound quality.
Ergonomic Structure Design: Only hearing aids designed to fit the human ear can bring a comfortable wearing experience.
Manual Adjustment: Our hearing aid machine have volume and program buttons, which allows users to easily adjust volume and listening mode.
Hearing Enhancement at Typical Frequency Range: AZ Hearing digital hearing aids do different process for sounds at different frequencies. The sounds people could hear are concentrated in the 2.5k-6k Hz band, and our hearing aids have different algorithms for sound at different frequencies.
Low Noise: The noise is annoying. Our hearing amplifiers could reduce noise and bring better sound quality.
Adapted to Most Hearing Loss: People could have mild, moderate, severe hearing loss. Our hearing aids cover most of hearing loss.
Multi Hearing Programs Available: AZ Hearing hearing device commonly have up to 4 hearing programs.
Optional Telecoil Program, Could Accommodate with Telecoil Needs.: The Telecoil connects the audio source to the hearing aid, helping the wearer to focus on needed sound while distracting background noise. It is designed to communicate with telephone and loop systems via electromagnetic wireless signals. You can contact us to confirm whether a particular model could have this T-coil feature.
A Variety of Component Combinations: Different components can be proposed to meet different procurement needs. With the same hearing aid case, we can achieve different configurations, just as a car comes in a regular and a premium version, our customized services will provide you with products that are better suited to your local market needs.
As seniors become more aware of hearing loss help, and as purchasing hearing amplifiers becomes more convenient, we believe the hearing aid industry has great potential.
For decade years, We have exported thousands of quality hearing aids throughout world countries.
If you want to skyrocket your business and start the OEM or ODM Service, we will be your great choice. With 5 years rich experience, we can provide you the service of customized products or packaging etc services.
If you have the returned or unfunctional hearing devices during our cooperation, do not worry. We have you coved. We have rich experience dealing with such issue and will provide the right solution for you.
Compared to other supplier's hearing aids, AZ Hearing hear aids have lower refund rate, which will help improve your clients satisfaction and grow your business.
We are very proud that our sound amplifiers could help elders with their life and are happy to see you could continue growing your market share with our supply.
If you are looking for a professional hearing aids manufacturer?
If you have any requests for the supply of sound amplifiers?
You are coming to the right hearing aid factory.
Please do not hesitate to contact AZ Hearing for your hearing aid solution and get a free quote. We will get back to you within 24 hours.
Need A Hearing Aid Expert To Support Your Business?
Check Our Awesome Hearing Aids
Hearing Aid - The Ultimate Guide