Your Best Analog Hearing Aid Manufacturer
5+ years of analog hearing aid manufacturing experience: AZ Hearing have rich experience in analog hearing aid manufacturing
12 months warranty: AZ Hearing make sure all analog hearing aid coved 12 months warranty time
100% responsible after-sales service: We are happy to serve you and respond positively to your after-sales needs
Custom OEM/ODM service provided: We can provide you with the service of customized products and packaging etc services
Reasonable price and big distribution margin to help you win market share
Free analog hearing aid solution&quotation: AZ Hearing gives all clients complete analog hearing amplifier solutions free of charge 
Your Best Analog Hearing Aid Manufacturer and Supplier
Why AZ Hearing could be a Reliable Analog Hearing Aid Factory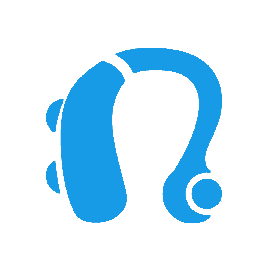 5 Years Manufacturer Experience
AZ Hearing is a leader of analog hearing aid manufacture with rich experience
All Products Are 100% Inspected
Rest assured that all hearing aids have passed the test of our factory
Reliable After-sales Service
We could repair/refurbish/renewal defective hearing aids and then ship back to you.
12 Month Factory Warranty
AZ Hearing provide 1-year warranty for our products to distributors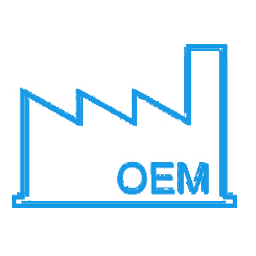 Professional OEM/ODM Support
You could customize program choice, output and gain setting.
Production Capacity Over 30K Units/Month
We have sufficient production capacity. And we could expand our capacity for big orders
Analog Hearing Aid: Your Primier Choice of Hearing Aids
AZ Hearing is your reliable analog hearing aid manufacturer and supplier in China.
More distributors are looking for analog hearing aid or sound amplifier in recent years. The more cost-effective feature is the main consideration for these buyers. As the development of circuit, an analog amplifier could also reach a high-quality sound solution.  
At AZ Hearing, analog hearing aids are manufactured from welding to assembly with advanced equipment and skilled operators. All of our products, including analog hearing amplifiers, are 100% inspected in our factory in strict compliance with ISO regulations. 
 The analog hearing aids we manufacture have the following advantages:
1. Ready to Wear Design: Our analog sound amplifier is not programmable. It is ready to use.
2. Comfortable Wearing: Small in size and light in weight, our analog hearing devices are comfortable to wear.
3. Cheap Affordable Price: Comparing with digital hearing aids, analog hearing aids are at a much cheaper price. Besides, AZ Hearing only charges a reasonable price for you. 
4. Up to 6 Sizes Ear Tips in the Package: We offer multiple ear tips options. In this case, your customer may have a higher satisfaction rate
5. Clear Sound and Protect Ear: The analog hearing amplifiers are for compensating the hearing loss. Our limit of max output will protect the user's hearing.
6. Full set accessories for choice: AZ Hearing has a series of packaging solution, from the user manual, warranty card, hearing aid storage case to the outer packaging box. Our final product presentation can do a great job and help you win consumers.
As a professional analog hearing aid manufacturer and supplier, AZ Hearing is always making high-quality analog hearing aid to our customer throughout the whole world.
With 5 years of rich experience, AZ hearing can always provide the professional OEM/ODM services to support your business.
If you have any inquiries about hearing aids? 
If you are looking for a trustworthy analog hearing aid manufacturer?
If the supplier you've worked with before doesn't fully meet your needs?
Please do not hesitate to contact AZ Hearing, we are happy to present our ideas and discuss with you more solutions. 
Need A Hearing Aid Expert To Support Your Business?
Analog Hearing Aid - The Ultimate Guide